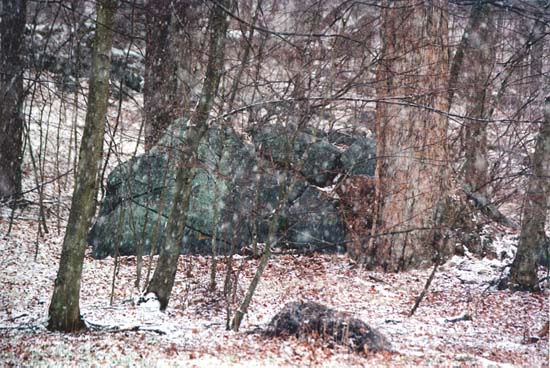 Carol Williams
Watford's true community voice, who supported us from the beginning of the landfill issue.
With unfailing enthusiasm, consistent newspaper coverage, and genuine commitment,
she fought the good fight.
We will miss her always.
October 29, 2006
_____________________________________
There's still time to write or email our MPPs.
No Toronto garbage!
No dump expansion!
Ontario Environment Minister
The Honourable Laurel C. Broten
Constituency Office
71-C Front St W
Strathroy ON N7G 1X6
Tel / Tél : 519-245-8696
Fax / Téléc : 519-245-8697

4156 Petrolia Line, PO Box 1450
Petrolia ON N0L 1R0
Tel / Tél : 519-882-0221
Fax / Téléc : 519-882-3939


MOE/EA Branch : Gemma Conolly connolge@ene.gov.on.ca
(Fax) 416314-8452
Warwick Township's Motion on EA Dec. 8, 2005
Peer Review Team's Conclusions (Summary) on EA
The WWLC is a community based organization committed to stopping the CWS landfill expansion. We've actively opposed landfill expansions since 1988 and remain committed to protecting our environment and community .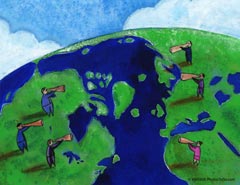 CWS Warwick Landfill Expansion Proposal Opposed
Warwick Watford Landfill Committee (WWLC)
CWS proposes to expand the current 100-acre site now serving South Western Ontario to over 300 acres for an all-Ontario certificate.

For the next 25 years, 23.5 million cubic metres of Ontario garbage would be landfilled, approximately 130 feet high and 45 feet deep.
Warwick Watford Landfill Committee Position
The Warwick Watford Landfill Committee (WWLC) opposes the CWS landfill expansion. We are an independent, community-based organization founded in 1988 in opposition to an earlier landfill expansion by Laidlaw Waste Systems. We believe the CWS expansion has the potential to affect negatively the economic, social, environmental quality of life in the village of Watford (pop. 1,600), and Warwick Township (600 households), rural communities in Lambton County.
Canadian Waste Services Proposal
ˇ Canadian Waste Services expansion proposal is a business decision. The Warwick expansion will meet CWS business objectives for the internalization of the revenue from these wastes. It is a business decision at the potential expense of the Warwick Watford citizens.
CWS Offers No Alternatives to a Mega-landfill
ˇ CWS will not consider alternatives to expanding the Warwick landfill because CWS must remain competitive in the Ontario marketplace, believes increasing waste diversion is not a reasonable solution to our current needs, would rather build upon the community and facility infrastructure in Warwick than consider diversion and sustainability.
ˇ Our site has served a region of South Western Ontario since 1971, and our community has done its share in waste management. If anything we should be talking about closing the Warwick site when the current Certificate of Approval expires and preparing for long-term leachate management and site maintenance not expanding the site for the entire province. It is time other communities took their turn and became responsible for their own waste management, particularly Toronto.
ˇ The community has real concerns around leachate treatment and management and the potential impacts on our ground water, especially on the agricultural area surrounding the site. Landfill sites have the potential to pose long-term risks to the environment and can leave municipalities and the taxpayers with overwhelming long-term maintenance and remediation costs. Companies can and do go out of business, environmental and engineering accidents do happen, leaving the local community and provincial governments ultimately responsible for the site leachate management and treatment, closure and maintenance for the future.
ˇ Economic and environmental risks can be limited with improved waste management of existing sites and increased waste diversion. The community and the province will both be better served if CWS were required to conserve the site capacity it now owns across Ontario, if urban centres were prevented from shipping their garbage to rural Ontario, and CWS were required to demonstrate legitimate, environmental need for any expanded capacity, and a commitment to diversion.

Site Impacts
ˇ The increased traffic, noise, dust, and odour involved with such a huge operation have the potential to pose serious risks to our local environment and quality of life. The heavy truck traffic anticipated with this site poses considerable impacts on the traffic patterns and road conditions of the surrounding highways. Road repair alone could be significant, given that CWS proposes to maintain only Zion Line between Highway 79 and the entrance to the landfill.
ˇ Each day, six days a week, from 7 a.m. to 7 p.m., trucks will haul 2,400 tonnes of garbage to the site
ˇ Every 2.5 minutes, a garbage truck travelling on Nauvoo Road, (Highway 79, the main route to the village of Watford off Highway 402) will be turning on, speeding up, braking, slowing, and turning off.
ˇ Toronto Garbage: The site is targeted specifically for Torontos garbage. CWS would haul 750,000 million tonnes annually under a provincial certificate, for 25 years.
ˇ Monopoly: Having bought out Laidlaw and Philip Environmental in 1996, CWS now stands as the largest and most controlling waste management company in the province. With the exception of a few smaller private operations and municipally owned sites, CWS has created a potential monopoly on providing landfill services in the province.
ˇ Diversion: This waste disposal monopoly has the potential to affect negatively the economics of waste management and diversion strategies across the province. CWS makes it clear in both their written and public statements that diversion is not their business and 3Rs are the responsibility of the generator. The Terms of Reference address diversion in less than three sentences.